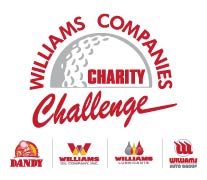 This year marks the 26th Anniversary of the Williams Companies Charity Challenge! In 2018 we raised over $50,000 to support local charities.
Tuesday, June 25th, 2019

Tioga Downs Country Club - Nichols, New York
Please email Emily Osborn at [email protected] if you'd like more information on how you can get involved.